The most highlighted part of your body are your lips. Almost all women who apply cosmetic products use one for their lips. This is usually a lipstick, gloss or a lip balm. In this respect, lips can be considered one of the most accentuated parts of a face and it is also one of the most delicate. Thus, It is important to use only the best quality products for your lips. 
Lipsticks have been the most popular cosmetic products used by women for generations. A red lipstick on the face of Marilyn Monroe remains as iconic as ever. With advancement in technology, producing multiple shades and tints of red have become easier and required. There are over a hundred variants of a red lipstick itself. Choose from our trusted range of fine quality lipsticks curated just for your brand.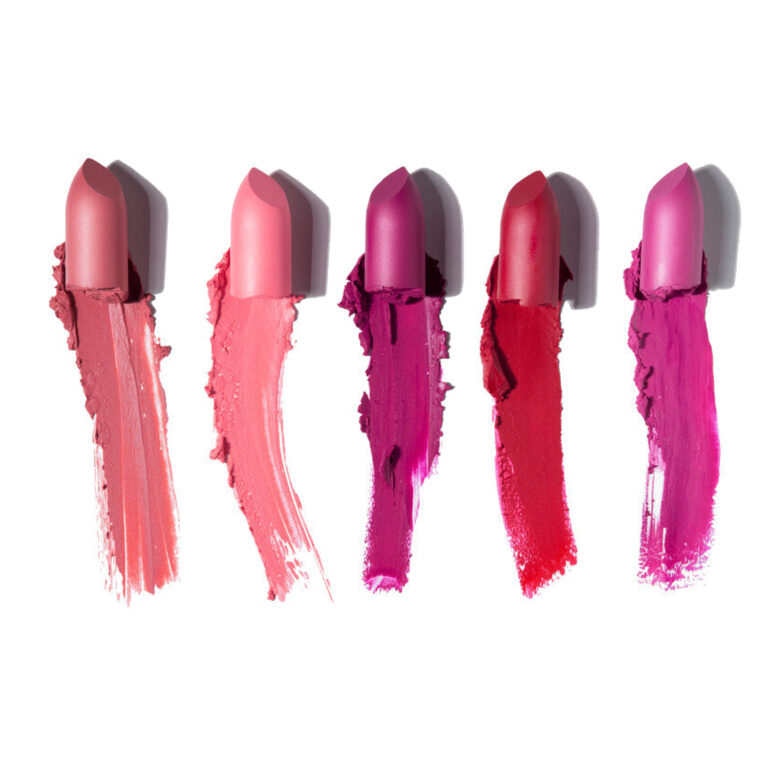 Our premium range of matte lipsticks are manufactured with the latest technology and the best in class expertise. These Matte Lipsticks are the variants that do not have the glitter shine. These are meant to appear elegant and less flamboyant. They conceal lip cracks and accentuate the lips organically. They are one of the premium lipsticks in the range.Moreover, it is always necessary to choose the right shade and the right quality product for your lips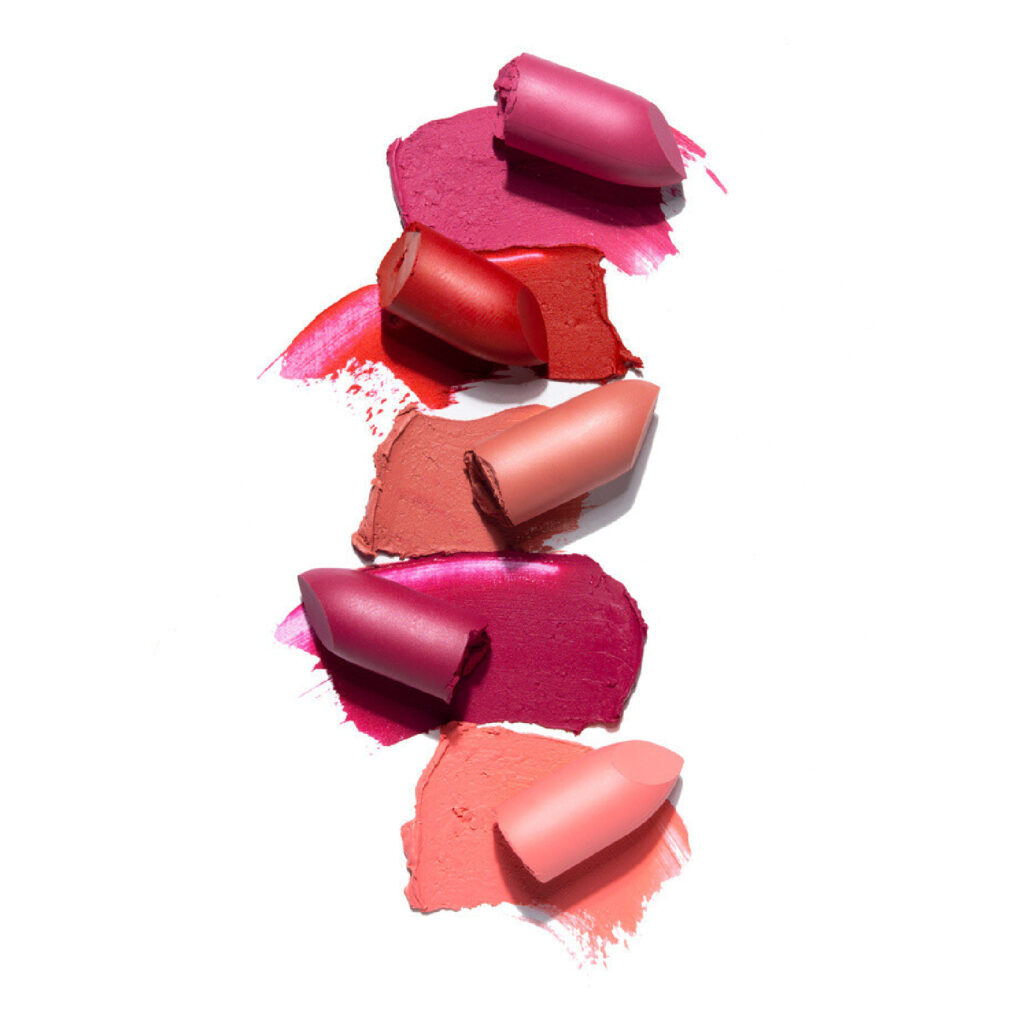 Creamy Matte Lipsticks are an elite variety of the matte lipstick. These have a creamy base layer as opposed to the natural oil base in a generic matte lipstick. These have a longer life when applied when compared to an ordinary lipstick. Our premium formulations for creamy matte lipsticks are tailor-made for our more premium clients.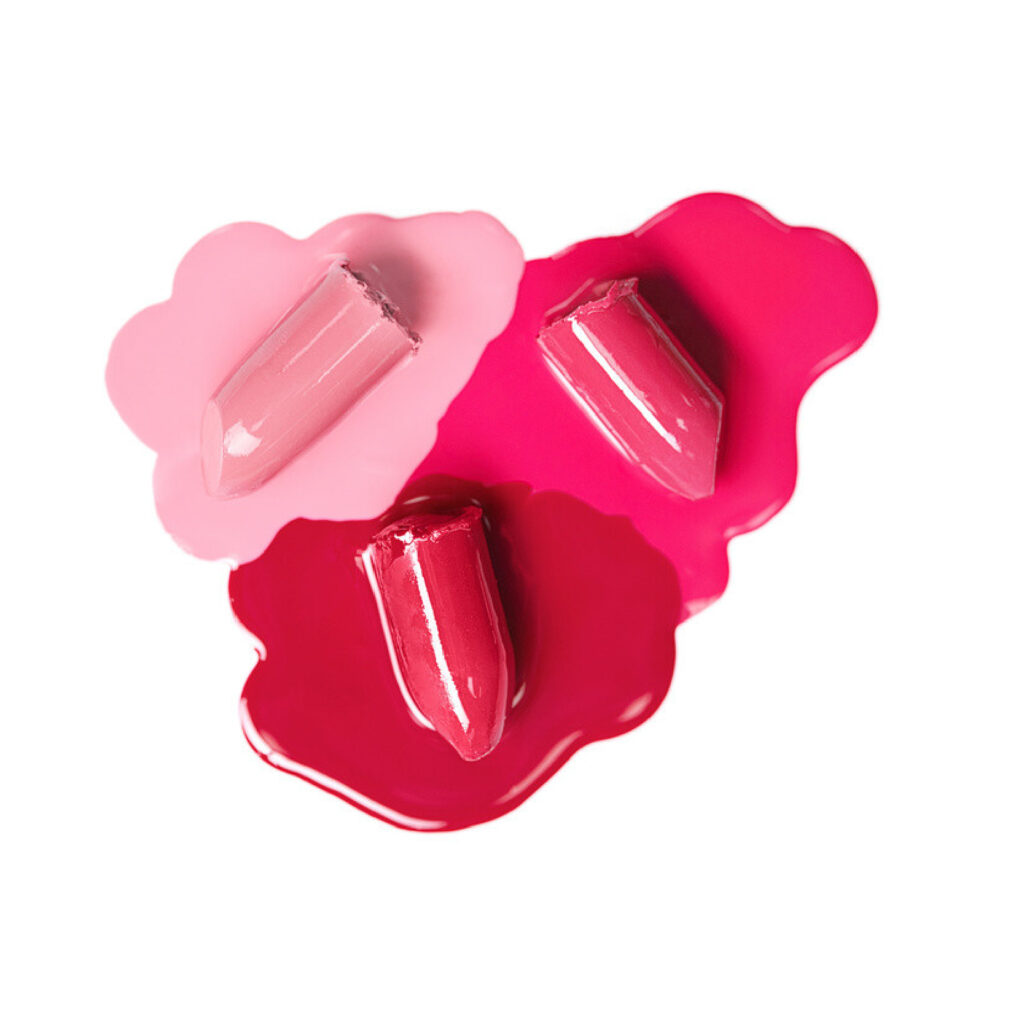 Glossy Lipsticks are the traditional lipsticks that glitter to accentuate your lips. They have more vivid colours and a wider range of possibilities. Our gloss lipsticks are waterproof to ensure a long lasting application. These lipsticks are our oldest variant and our most sold colour cosmetic product. The formula we use is proprietary and trusted for over 10 years in the cosmetic industry.
The more modern variant of the traditional lipstick is a liquid lipstick. This variant is a silicone based one and can be applied with a brush. These usually have come equipped with a soft, easy to apply brush attached to its cap that comes in handy. The colours of a liquid lipstick are water resistant and dust proof. They are way more long lasting than traditional lipsticks, and have a bright and elegant glow. Trust our liquid lipstick range to add elegance to the beauty of all your customers' lips.
Non-Transfer Liquid Lip Gloss
A Lip Gloss is a transparent lipstick with balming properties. It is usually applied to nude lips to help the lips retain moisture and look good through the day.Our proprietary formula is well received by all our clients and it has been trusted over generations. In this respect, the non-transfer variant retains its nature even after long day's of handwork, toil and sweat. A non transfer liquid lip gloss makes the lips appear more glossy
CATEGORY : Liquid Lipstick
Non-Transfer Liquid Lip Matte
A Lip Matte is a top-grade transparent lipstick with nourishing properties for your sensitive lips. It is usually applied to nude lips to help the lips retain moisture and look good through the day. Our innovative formulation helps our customers moisturise and look good at the same time. In this regard, a non transfer liquid lip matte makes the lips appear more matte and appealing while retaining the natural look of a pink lip.
CATEGORY : Liquid Lipstick
Non Transferable Lipstick
We are currently developing a range of non-transferable lipsticks that will retain its nature and colour throughout the day. This is our latest focus in\ terms of innovation and advancement in the cosmetic sector. We are among the first in India to work on an unique blend of materials for this
kind of lipstick which is made with a kiss-proof technology. This will not dry the skin on the lips and make it look naturally beautiful for a long period of time. THis is water-proof and dust-proof. It also has the unique feature of being smudge proof unlike the other variants of lipsticks available in the market today. We shall launch this product by 2021.
CATEGORY: NEW INNOVATIVE PRODUCT
Our choicest range of lipsticks come in over one hundred colours and different varieties. These are all manufactured in house and built to last through the day.
Love Birds Cosmetics was established in Jan 2011 and it is serving the cosmetics industry for more than ten years now. Our founder has been involved in the color cosmetics and skincare industry for over 30 years. His unparalleled expertise in this domain is a huge boost to our humble organisation. His years of struggle to ensure high end quality products and sustainable make-up solutions is inspiring. LBC started out as a venture due to the lack of good quality manufacturers and private companies in the makeup and skin care sectors in India. And today we are a proud family serving hundreds of happy clients who trust us. Through our integrity, determination, focus, ambition and experience we have proven to our suppliers and customers that we are a reliable and trustworthy business partner within these ten years in the colour cosmetics manufacturing industry.
We are here to solve your queries if u have any problems then send us a message we will happy to resolve your query.